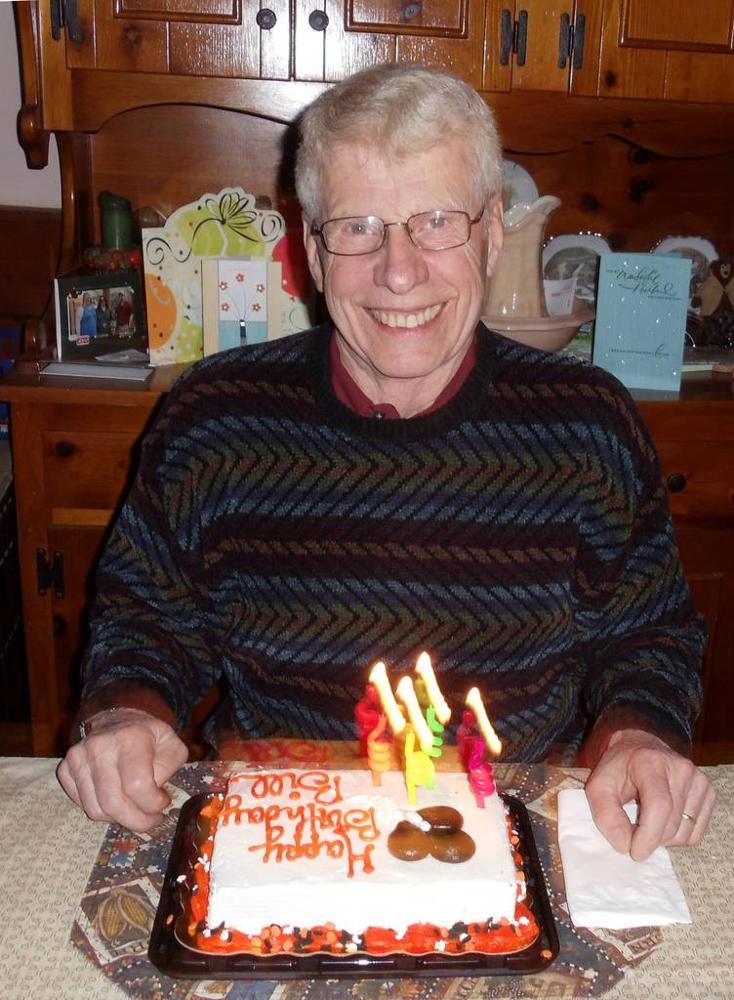 Obituary of William Stanyon
Auburn - William J. Stanyon, Sr., 71, passed away on April 6, 2013 after a valiant struggle with cancer. In lieu of flowers, donations may be made in Bill's memory to the Finger Lakes ASPCA, 41 York Street, Auburn, NY 13021 or Rescued Treasures Pet Adoptions, 3177 Latta Road, Rochester, NY 14612, www.rescued-treasures.com. A celebration of Bill's life will be held Saturday, (April 13) at 3 p.m. at Throopsville Community Church, 2026 Turnpike Road, Auburn. Friends and family are welcome to come and share their memories. Pastor John Forgham will officiate. Bill was born in Hackensack, NJ the son of Earl and Clarice Greene Stanyon. He was raised in Wyckoff, NJ and Yorktown Heights, NY. He graduated from Yorktown Heights High School and then the Teterboro School of Aeronautics. As a boy and young man, he developed a lifelong interest in automobiles and how to make them run. He was a talented auto repairman. He later relocated to Auburn, where he raised his family and was the owner/proprietor of Stanyon Imports, a business specializing in the sale and repair of imported cars. Bill, to his friends and customers, was always ready to help out when things were going wrong with their cars and had a knack for putting them right. Bill later developed a loyal customer base working at Gillespie Chevrolet in Union Springs, where he managed the Service Department for many years and continued working after his semi-retirement. Bill loved the Adirondack Mountains spending summers throughout boyhood and later vacations at the family summer home in Speculator. He and his wife, Barbara, were married at The Church of the Transfiguration, Blue Mountain Lake in the central Adirondacks. He and Barb loved to go camping in the mountains whenever they could get away. Bill loved animals and as a young man showed Arabian horses as well as Lhasa Apsos. More recently, he became attached to Miniature Schnauzers for their spirit and loyalty. He also cared for many other animals in need who happened to drop by. He is survived by his loving wife of 28 years: Barbara, three sons: William Stanyon, Jr. of W. Monroe, Jeffrey (Michi) Jayne of Oklahoma City, OK, Samuel (Debbie) Stanyon of W. Jordan UT, two daughters: Erin (David) Brewer of Albuquerque, NM, Amy (David) Lewis of Mesquite, TX, six grandchildren, Cassie Seamans, Sean Stanyon, Kresta, Jeffrey, Jr., and Anthony Jayne, and Ethan Lewis, a twin brother Robert of Hackensack, NJ, sisters Jane Stanyon of Ft. Collins, CO, and Barbara Rose of Miami Springs, FL, and his beloved pets, Murphy, Echo, and Kit-Kat.
Service Information
3:00 pm
Saturday, April 13, 2013
Throopsville Community Church
2026 Turnpike Rd.
Auburn, New York, United States
Interment Information
Maple Grove Cemetery
Stark Street
Waterloo, New York, United States