coegenungfuneralhome@yahoo.com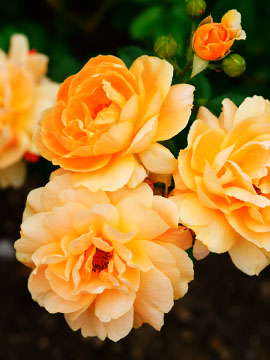 Obituary of Barbara Elsie Rotz
WATERLOO – Barbara E. Rotz, of Waterloo, completed her earthly mission Saturday (February 9, 2019) at her home with her loving family by her side.
There will be no calling hours. The memorial service will be announced at a later date.
Memorial contributions may be made to Waterloo Volunteer Fire Dept., P.O. Box 513, Waterloo, NY, 13165.
Barb married David L. Rotz April 6, 1959 and together they were blessed with Cynthia J. (Wayne) Abernathy of Fairfax, VA, Susan J. Wilber of Geneva, NY, Martin D. (Lynn) Rotz of Waterloo, NY, Shelley J. (Brian) Harris of Kaysville, UT, Jeffrey P. (Julie) Rotz of St. John's, FL, Jeremy P. (Jennifer) Rotz of Canandaigua, NY and a daughter in heart Sharon P. Cudlin of Waterloo, NY; 20 grandchildren; 17 great-grandchildren; brother, Richard E. (Joy) Lahr of Chubbuck, ID; several nieces, nephews, cousins, and friends.
Condolences for the family may be sent to www.coegenungfuneralhome.com.