coegenungfuneralhome@yahoo.com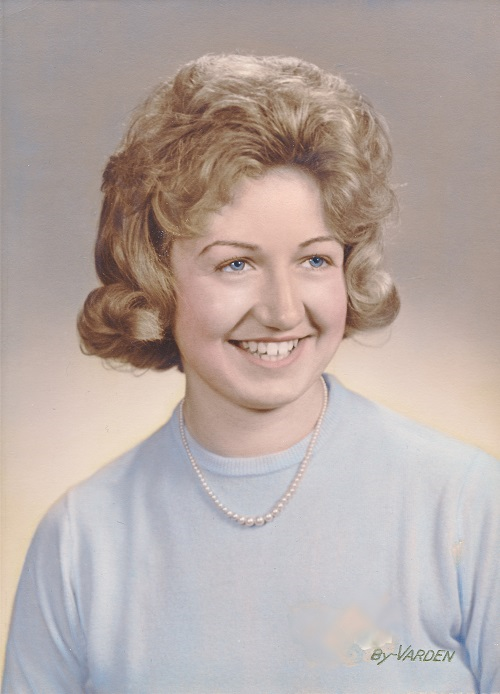 In Memory of
Sherry Jean Duell
1947 - 2018
Obituary of Sherry Duell
Waterloo – Sherry J. Duell, 71, of Waterloo, died Sunday (Aug. 5, 2018) at Pathway Home.
Friends may call 2 to 4 p.m. and 6 to 8 p.m. Thursday (Aug. 9) at Coe-Genung Funeral Home. The funeral service will be 11 a.m. Friday (Aug. 10) at the funeral home. Rev. Laura Calos, pastor of Waterloo United Methodist Church, will officiate. Burial will be in Maple Grove Cemetery, Waterloo, NY.
In lieu of flowers, memorial contributions may be made to American Cancer Society, 1120 S. Goodman St., Rochester, NY, 14620.
Sherry was born Jan. 12, 1947, in Waterloo, NY, the daughter of Lee and Agnes Crane Lane. She was a 1965 graduate of Waterloo High School. Sherry began employment with Ocram in Seneca Falls, NY, later known as Guaranteed Parts. After Guaranteed Parts closed she was employed with Spinco Metal Products in Newark, NY, retiring in 2008.
She is survived by her son, Frederick W. (Dwayne) Duell-Waite of Rochester, NY; daughter, Shelley Duell of Canandaigua, NY; grandchildren, Aaron Sebastian Tornow of Geneva, NY and Colby Mariah Kidder of Canandaigua, NY; many nieces and nephews; longtime companion, Gordon Clough of Waterloo, NY; and her very faithful canine companion, Odie.
Sherry was predeceased by her husband, Frederick W. Duell, Sr.; her parents; brother, Thomas Lane; and Sister, Loretta Cooley.
Condolences for the family may be sent to www.coegenungfuneralhome.com.
Share Your Memory of
Sherry