coegenungfuneralhome@yahoo.com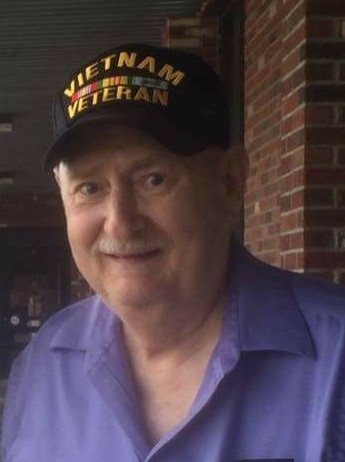 In Memory of
Albert Lee Hauf
1942 - 2017
Obituary of Albert Hauf
Waterloo – Albert L. Hauf, 75, of 2583 Brewer Rd., died Saturday (November 4, 2017) at Canandaigua VA Medical Center.
Friends may call 2 to 4 p.m. and 7 to 9 p.m. Wednesday (Nov. 8) at Coe-Genung Funeral Home in Waterloo, NY. Military rites will be 7 p.m. Wednesday at the funeral home by members of Waterloo Memorial Post 6433, V.F.W. and Warner VanRiper Post 435, American Legion. The memorial service will be 11 a.m. Thursday (Nov. 9) at the funeral home. Rev. Brian Fellows, pastor of Clifton Springs United Methodist Church, will officiate. Burial will be in Sampson Veterans Memorial Cemetery in Varick, NY, at the convenience of the family.
In lieu of flowers, memorial contributions may be made to Waterloo Memorial Post 6433, V.F.W., 29 W. Elisha St., Waterloo, N.Y. 13165 or Pathway Home, P.O. Box 560, Seneca Falls, NY, 13148 or online at www.pathwayhome.org.
Al was born Sept. 16, 1942, Waterloo, NY, the son of Albert O. and Violet R. Warner Hauf. He was a 1962 graduate of Waterloo High School. Al was a U.S. Army veteran. He was employed for many years with the NYS Experimental Station working as an Assistant Manager of the Vegetable Crops at the time of his retirement in 1989. Al was a member of Waterloo Memorial Post 6433, V.F.W. He was Assistant Boy Scout Leader for Troop 81 at First Presbyterian Church of Waterloo. Al was the first employee at Mac's Drive In. Al found great enjoyment in his family, camping and gardening.
He is survived by his wife of 50 years, Clare L. Hauf; son, Scott (Pam Rollin) Hauf of Waterloo, NY; daughter, Nicole (Daniel) Delpriore of Clifton Springs, NY; son-in-law, Steve Nogle of Romulus, NY; grandchildren, Courtney Hauf, Sarah Pane, Luke Nogle, Morgan Nogle, Timothy "TJ" Delpriore and Gabrielle Delpriore; great-grandchildren, Elijah and Max Flugel; sister, Sue A. Hauf Bell of Solan, NY; uncles, B. Wilson Hauf of Waterloo, NY and Robert (Lillian) Hauf of Lyons, NY; aunts, Olga Brand of Fayette, NY and Onnie (Gordon) Goodman of Waterloo, NY; uncle-in-law, Carlton Landgraff of Rochester, NY; many cousins; three nephews and two nieces.
He was predeceased by his daughter, Karen L. Nogle; his parents; and brother, John I. Hauf.
Condolences for the family may be sent to www.coegenungfuneralhome.com.
Share Your Memory of
Albert