coegenungfuneralhome@yahoo.com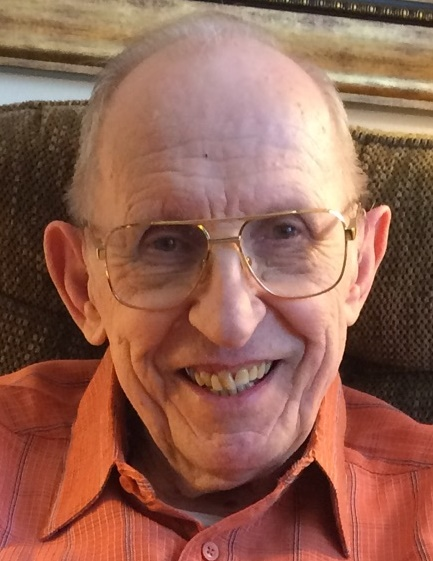 In Memory of
Richard Monroe Kidd
1924 - 2017
Obituary of Richard Kidd
Varick/Canandaigua – Richard M. Kidd, 92, of 174 Clark Meadows, Canandaigua, formerly of Varick, died Sunday (July 9, 2017) at his home with his loving family by his side.
Friends may call from 11 a.m. to 1 p.m. Thursday (July 13) at Finger Lakes Baptist Church, 1000 Yale Station Rd., Fayette, NY. The funeral service will follow immediately at the church. David Kidd, son of Richard, will officiate. Burial will be in Mt. Green Cemetery, Romulus, NY.
In lieu of flowers, memorial contributions may be made to Frontline Fellowship, P.O. Box 21727, Chattanooga, TN, 37424.
Richard was born Sept. 24, 1924, in Varick, NY, the son of Ralph and Florence Post Kidd. He was a graduate of Romulus High School, where he played basketball and baseball. Richard graduated from Bob Jones University with his Bachelor's and Master's degrees in Ministry. He served as minister for 36 years to the congregation of Turnpike Baptist Church in Shrewsbury, PA. Returning to the Finger Lakes, he served as interim pastor to the Finger Lakes Baptist Church congregation for 6 years. During his years in ministry he and his wife traveled to the the Holy Land. He also traveled to and served a mission in Romania. Richard's personal interests and hobbies were gardening and landscaping. He was an avid writer and had a lifelong passion for sharing the gospel with others.
He is survived by his loving wife of almost 69 years whom he married on Aug. 7, 1948, Helen Howard Kidd; sons, Richard L. (Myra) Kidd of Greencastle, PA, Donald (Marian) Kidd of Huntingdon, PA, David (Leaann) Kidd of Romulus, and Daniel (Kim) Kidd of New Freedom, PA; daughters, Joan (Randy) Gull of Acworth, GA and Lisa (Paul) Brown of Spanish Fort, AL; twenty grandchildren; fifteen great-grandchildren; many nieces and nephews.
Richard was predeceased by his brother and sister-in-law, Stanley and Mary Kidd and sister, Jean Kidd.
Condolences for the family may be sent to www.coegenungfuneralhome.com.