coegenungfuneralhome@yahoo.com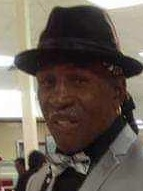 In Memory of
Barry James Barnes
1947 - 2018
Obituary of Barry James Barnes
Waterloo/Frankfort, KY - Barry Barnes, 71, of Frankfort, KY, a former Waterloo resident, died Friday (November 9, 2018) at Geneva General Hospital.
Friends may call from 2 to 5 p.m. Sunday (Nov. 18) at First Presbyterian Church of Waterloo, 42 E. Main St., Waterloo, NY. The funeral service will be 10 a.m. Monday (Nov. 19) at the church. Rev. Golden, pastor of Mt. Olive Baptist Church, will officiate. Burial will be in Maple Grove Cemetery, Waterloo, NY.
Barry was born March 25, 1947, in Thomasville, GA, the son of Nathaniel L. and Emma Mae Smith Barnes. He was a graduate of Waterloo High School. Barry was employed as a general contractor for various construction companies.
He is survived by his wife, Nia Lois Barnes of Washington, DC; son, Jaison L. Barnes of MD; brothers, Nathaniel Barnes, Jr. of Las Vegas, NV, LeRoy (Gloria) Barnes of Wassaic, NY, Abbie Barnes of Auburn, NY, Larry Barnes of Rochester, NY, Paul (Christina) Barnes of Brewerton, NY, Robert Barnes of Waterloo, NY, and Charles Barnes of Auburn, NY; sisters, Dorothy (Gary) Linzy of Lyons, NY, Rozena (Clayton) Clarke of Auburn, NY, Mary (Robert) Aggie of Syracuse, NY, Emma J. Barnes of Auburn, NY, Linda (William) Barr of Auburn, NY, Brenda Barnes of Rochester, NY, Caroline (John) Delate of Pittsford, NY, Cynthia (Duane) Logins of Newark, NY, and Patty Harling of Newark, NY; and many nieces and nephews.
He was predeceased by his parents and sister, Donna Barnes.
Condolences for the family may be sent to www.coegenungfuneralhome.com.
Share Your Memory of
Barry