coegenungfuneralhome@yahoo.com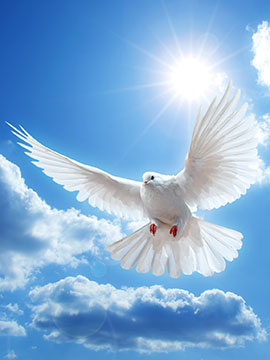 Obituary of John Soule
Waterloo – John "Jack" B. Soule, 86, of Webster, NY, formerly of 14 W. Wright Ave., died Thursday (July 5, 2018) at Webster Comfort Care Home.
Friends may call from 10 to 11 a.m. Saturday (July 21) at Coe-Genung Funeral Home. The memorial service will be immediately after calling hours at the funeral home. Rev. Kathy Thiel, Minister for Congregational Care at Asbury United Methodist Church, Rochester, NY, will officiate. Burial will be in Maple Grove Cemetery, Waterloo, NY.
In lieu of flowers, memorial contributions may be made to Waterloo Library, 31 E. Williams St., Waterloo, NY, 13165.
John was born Dec. 6, 1931, in Waterloo, NY, the son of Chester H. and Eleanor G. Bachman Soule. He was a 1949 graduate of Waterloo High School. John graduated with a Bachelor's degree in Liberal Arts from St. Lawrence University. Graduating from school he was employed with Dentist Supply Co. of New York for 15 years. He then was employed as a financial advisor with Investors Diversified Services. Leaving the field of financial advising he was a sales representative for Piano Works in East Rochester, NY. Eventually he was employed with First National Bank of Waterloo, now known as, Community Bank, NA, retiring after many year of employment with the bank. John was a former member of First Presbyterian Church of Waterloo and a member of Geneva Presbyterian Church. He was a member of American Organ Society and Antiques Club of the Finger Lakes. He volunteered many hours at the Waterloo Library and Historical Society. He and his wife traveled throughout much of the United States and overseas.
He is survived by his wife, whom he married June 1, 2002, Marilyn C. Meadway Soule; stepdaughters, Lynn R. Meadway Giannino of Waterloo, NY and Lisa A. Meadway Plympton of Penfield, NY; step-grandchildren, Carly (Jaron) Wilson of Milliken, CO, Andrew (Jodi Guerrieri) Giannino of Waterloo, NY, CeCe Plympton and Lily Plympton of Penfield, NY; step great-granddaughter, Delaney Giannino of Waterloo, NY; nephews, William B. (Sandra) Soule of Carlsbad, CA and David B. (Sandra) Soule of Tampa, FL; niece, Nancy E. Soule of Boston, MA; and great-niece, Lauren Soule of Carlsbad, CA.
John was predeceased by his parents; brother, Richard H. Soule; and stepson, Scott A. Meadway.
Condolences may be made to www.coegenungfuneralhome.com.