coegenungfuneralhome@yahoo.com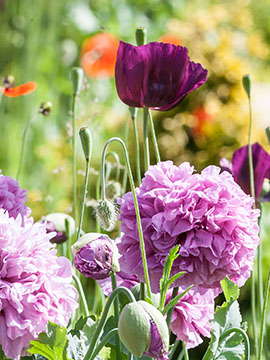 In Memory of
Diane Pauline Boorman
1958 - 2017
Obituary of Diane Boorman
Fayette – Diane P. Boorman, 59, of Fayette, died Thursday (June 22, 2017) at her home.
Friends may call from 4 to 6 p.m. Friday (June 30) at Coe-Genung Funeral Home in Waterloo, N.Y. There will be no services.
In lieu of flowers, memorial contributions may be made to Beverly's Animal Shelter, 50 E. River. St., Waterloo, N.Y., 13165.
Diane was born May 14, 1958, in Waterloo, N.Y., the daughter of Percy Jackson and Muriel A. O'Connor. She was a graduate of S. Seneca High School. Diane was employed as an LPN at Geneva General Hospital, until the birth of her son, James Boorman. She also worked in various restaurants owned by her family.
Diane is survived by sons, Michael (Molly) Toombs and James Boorman both of Waterloo, N.Y.; stepsons, Richard (Renee) Morrow of Avon, N.Y., Brian Boorman of Honeoye, N.Y., and Jason Boorman of Avoca, N.Y.; stepdaughter, Shanda Boorman of Henrietta, N.Y.; grandchildren, Kayla Toombs, Aiden Toombs, Madison Boorman, Brianna Boorman, Angel Morrow, Edna Morrow, Heather Boorman, Kristin Boorman, and Parker Boorman.
Condolences for the family may be sent to www.coegenungfuneralhome.com.